On April 30th 2006
Illegible Records
released my first
CD/DVD
To listen and check out some video Click here
To mail order from Elderly Instruments Click here
To order by check or money order, click here to email me SAVE SAVE SAVE!
Recorded for the most part at my home studio
"Stand Up and Panic Recording Studio"
Except for the video work which was done at various locations by David Collins.
This is largely a solo project but I also got a lot of help from my friends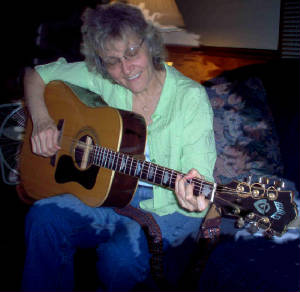 Lynn Dobbins : Keyboard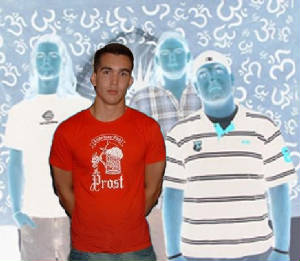 Matt Mitchell : Lead guitar
Chara Love and Nicole Good Pierce:

Vocals
1956
I was born in 1956
My Momma was a Bobby Soxer
My Daddy wore a leather jacket
and rode on a Triumph motorcycle
They got married right out of highschool
and soon they had me
My Daddy knew some music
Had me rockin' at the age of three

And we were rockin' the night away

I was way under age
playing drums in honky tonk cafes
Playing in garage bands
and constant one night stands
when I was in my teens
I joined a Jesus Rock band
We had those people jumpin'
Rockin' to the Holy Land
I Love You
I was searching
I was searching much too long
Sometimes I just dragged myself along
I was a singer without a song
Thought I was right
but I was wrong

When I met you
I had nowhere else to go
and I had nothing to show
There were many things
I did not know
Like all the Love you have for me

And I don't cry
I don't sigh
and I don't hide myself
Oh no

You're what I was needing
I finally had to admit
My life was a puzzle that
wouldn't fit
If there was a way I had
to find it
And now I'm in your arms
Train Song
Take this drink away from me
I don't want no more
This room must be slanted
and my feet can't find the floor
The locomotive engine
just took another ugly breath
We keep on moving faster
and it's scaring me to death

And I don't wanna
take this train no more

Won't somebody please
help me get off this train
I'm so sorry I ever got on now
and I want to see my
family again
When I passed through the cities
all the people stood amazed
I was so sure they'd all
forgotten by now
all the scandals
I caused in those days

God, I know every time this happens
I always turn to you
Seems that this play I'm in
I'll always be the fool
So I'll bring down the curtan
and you add up the score
This train stays on it's
bloody course
as I push upon the door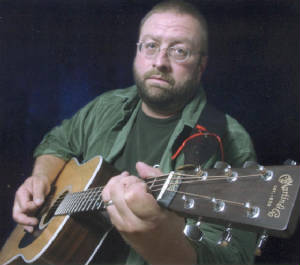 There are only a few left of this 1st "printing" of this CD/DVD
There may be a 2nd printing, but without the DVD.
So please reserve yours today!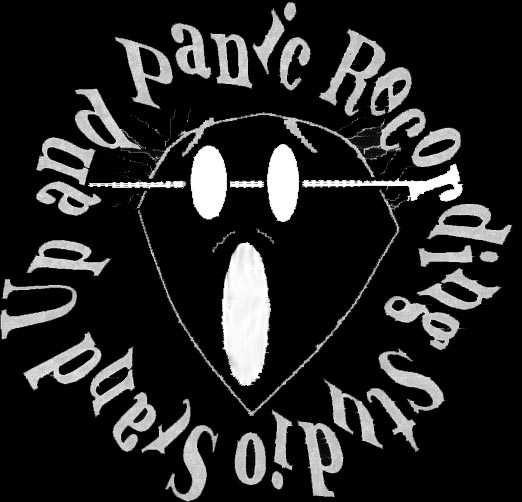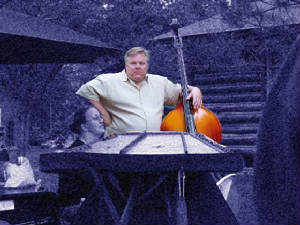 Frank Thomas : Blues Harp and Bass
Randy Carlson : Bass
John Overholt and Mike Iott: Guitars
Running order of the songs:CD:
1. Journey Through Life
2. Back When Our Love Was Young and Strong
3. 1956
4. Intolerance
5. Nothing Else
6. I Love You
7. The Way Home (Down in the Undertow)
8. Long Way Without You
9. Train Song
10. Sarah and Jessica
11. Song for the Pepsi generation
12. Run for Your Life

DVD:
1. Intro
2. Old Friend
3. Intolerance (With the Ghetto Gas Blasters)
4. The Way Home (Down in the Undertow)
5. Long Way Without You
6. Intolerance (Reprise)
(All songs written by Perry McDonald. Copyright 2006)
Nothing Else
I woke up this morning at the motel
Packed up my guitar and dusty shoes
400 miles of driving before I reach my home
I'm lonely and I've got the blues

It's raining all down the highway
windshield wipers barely let me see
I've got to keep on moving farther down the road
If I want to see my Lady tonight

And won't she be surprised when I pull up in the driveway
and won't we shed some tears when I do
I'll forget about the highway when she puts her arms around my waist
and I'll think of nothing else tonight

The story goes on forever
Time spent on the road and coming home
I know they'll never run outof blacktop
So it's plain to see that I'll soon be back out here on the road

My slate never washes clean of the trouble I've seen
Things I've seen done can make a man feel mean
I hold on to this vision of her, like I have since we were teens
And Heavan is all the time we spend away from the Hell between
Journey Through Life
Thirty years the seasons have gone around
And as usual it has been found
That you and me continue to be
Though at times the path is hard to see
On this journey through life

If we had our doubts when we were young
we had the sense enough to hold our tongues
and listen in turn so we could learn
The secret to loving
All of our lives

Out on the breakwater in Little Traverse Bay
We made the commitment we hold to this day
In light and through darkness we've always found our way
It's not always easy, that's easy to say
We found something worth it and we won't let it slip away

Our time grows shorter as our love matures
The paradox is something we endure
Though the future is unknown
Now that our children have grown
They've begun a journey on their own
for the rest of their lives
Long Way Without You
Well, I wish you'd stayed with us a whole lot longer
and danced in the light and made wedding vows
You were the kind of girl that boys would write songs for
But your life was cut short so here is just one more

A soul filled with song, a heart full of laughter
With love you could see in your eyes I am told
You were a friend to my daughter, who was so broken hearted
On the night that you died she could not be consoled

Now it's a long way without you
Alysha Salt We miss you

Youth has been taken, Faith has been shaken
Young hearts feel sorrow that life was forsaken
Stars up in the heavans light up the night sky
and suddenly there's a falling star and we never know why

And I know you're in a much better place
than our tears can provide
But as they let go of you one by one
Even the Sci-Fi Knights hung their heads and cried
Scroll down on that page for choices. There are 2 slide shows and 1 video